Sustainability at Ratepay: from personal conviction to corporate strategy
We fight for a society worth living in and against the exploitation and destruction of our planet.
Driven by our CEO. Lived by everyone.
Dedication is what we contribute.
For the people. For the planet.
These four areas guide our activities each and every day as part of our corporate strategy. We see the path to achieving our vision of sustainability as a mission.
Heal the environment
We take responsibility for the environmental impacts caused by our business activities: with emission management, commitment to biodiversity and trust in organic quality.
Learn more
Strengthen the society
We promote social cohesion through our involvement in charitable projects in child and youth welfare, homelessness and environmental and animal protection.
Learn more
Empower the people
We support our employees in their health and personal development. We offer attractive additional services that go well beyond normal standards.
Learn more
Sustained success
Our growth is both ecologically and economically sustainable thanks to our ethical leadership. That's why we created our Ratepay Code of Conduct: for responsible and fair trading.
Learn more
Sustainability Report 2021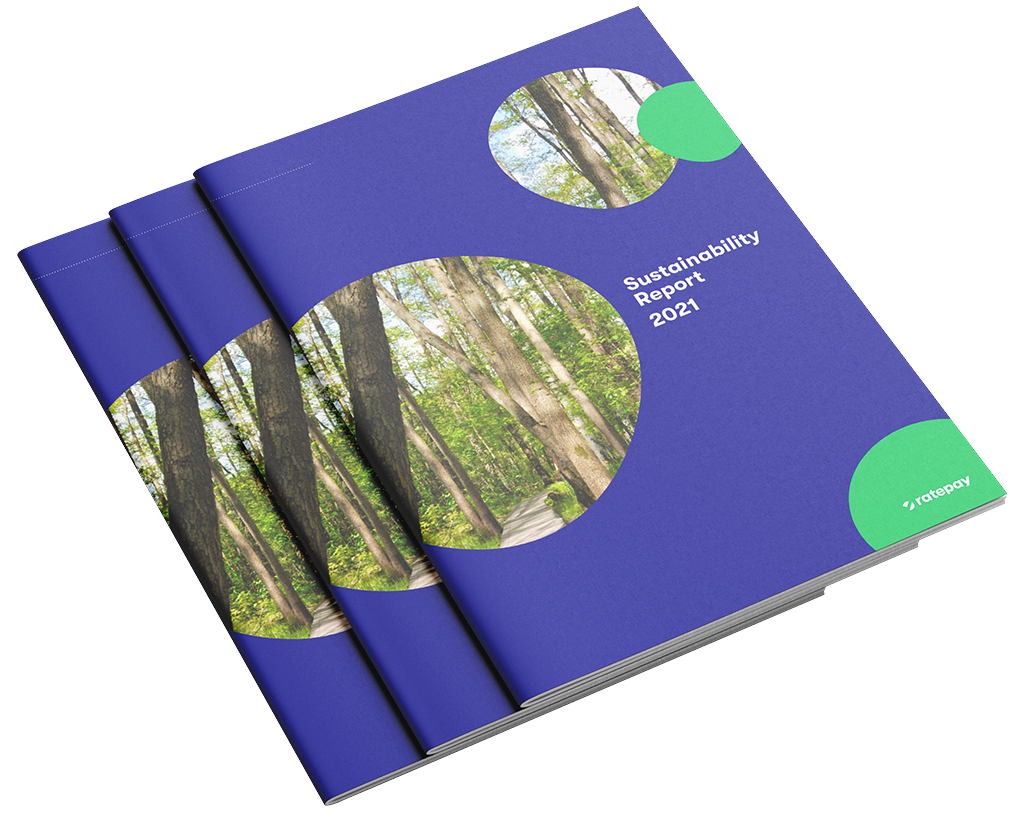 Would you like to learn more about our commitment to people and the environment?
We have prepared a Sustainability Report according to the standards of the DNK (German Sustainability Code). The DNK supports the development of a sustainability strategy and provides comparative reporting. It shows the development of the participating companies in sustainable management.
Download Sustainability Report 2021
Code of Conduct
for suppliers
This is what working with our suppliers looks like.
We want to inspire responsible business. That's why we want our Supplier Code of Conduct to show the outside world how to act ethically, socially, environmentally and sustainably in the payments industry.
Download Code of Conduct for suppliers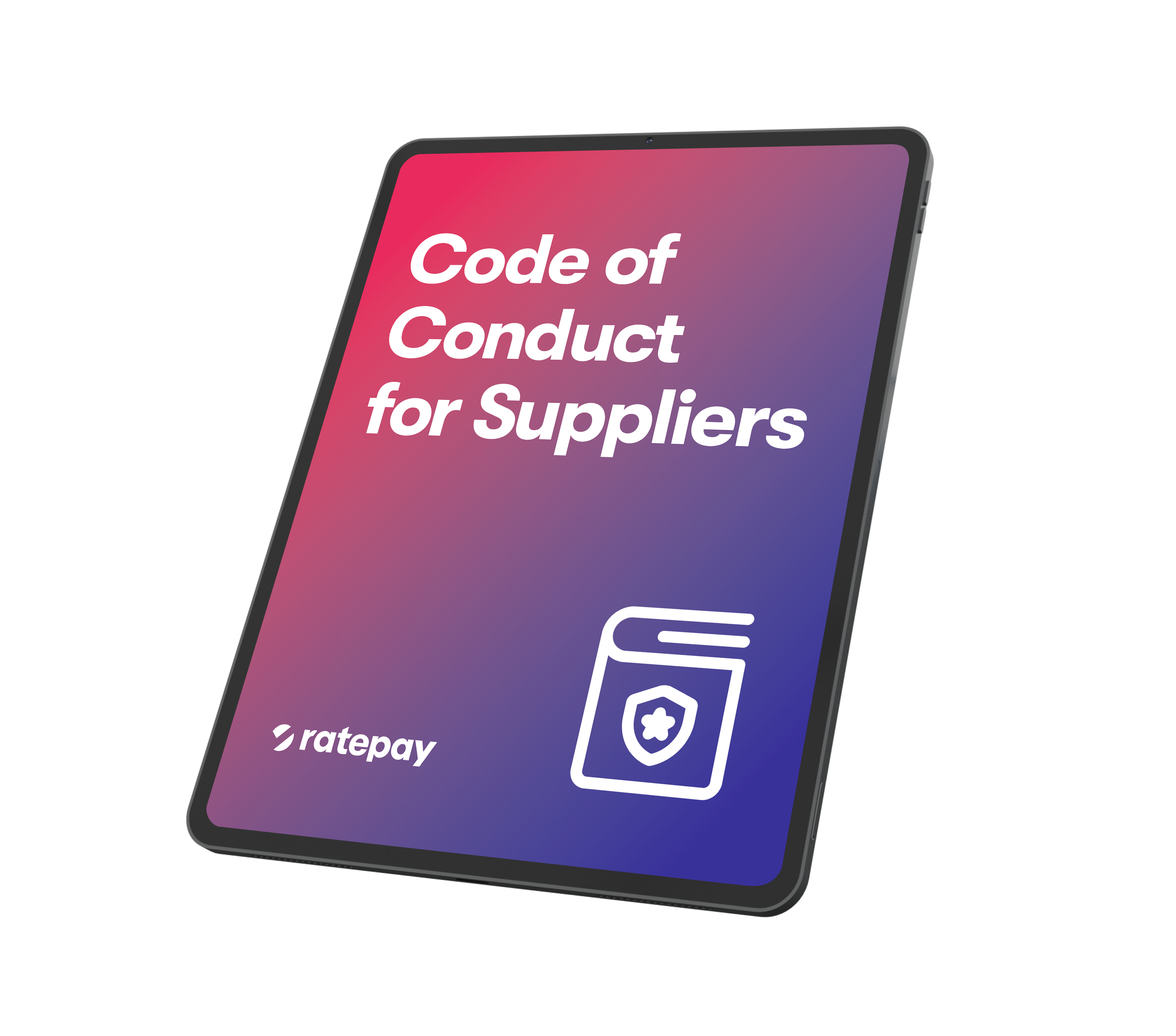 Outlook 2022


Ratepay Sustainability Impact Report
Our Sustainability Impact Report is drafted in accordance with DNK standards (German Sustainability Code). The DNK supports the development of a sustainability strategy and offers comparative reporting. It highlights the development of participating companies in sustainable management.
Supply chain sustainability
We create a code of conduct for our suppliers to ensure they adhere to the sustainability standards that are important to us. These include safe and fair working conditions, fair and respectful treatment of employees and certain environmental protection requirements.
Academic collaboration
We would like to support graduates at universities and technical colleges with their thesis work and also get young professionals interested in Ratepay. Therefore, we will advertise bachelor's and master's theses in various departments.