The easiest way to generate new growth – welcome to Europe's number one White Label payment provider.
Make people happy in your online shop or marketplace with our smart buy-now-pay-later solutions and increase sales along the way.
Interested in boosting your turnover? We offer you not just one but three different options that will increase your sales:
Payment by invoice
In the German-speaking countries, payment on invoice is the most popular way to pay for e-commerce transactions at the checkout of an online shop or marketplace.
More about payment by invoice
Instalments
Instalments are the perfect way to pay for expensive or unexpected but necessary purchases, and gives your business access to younger customer groups.
More about instalments
Direct debit
Payment by direct debit is a tried and trusted classic; many shoppers throughout the German-speaking countries feel particularly comfortable with this option.
More about direct debit
Your own customised checkout thanks to our white label option
Establish trust through payment solutions in the same design as your online shop
With a white label solution, your customers do not leave your brand world during the payment process. They are therefore neither redirected to a third-party website, nor is there a risk of an unfamiliar logo potentially having a negative impact on their decision to purchase. This homogeneity ensures one thing above all: A measurable increase in completed transactions.
–> More about our white label option
However, of course, the white label option is only one of the added values that make our customised payment solutions for online shops so special.
–> Learn more about this in the section about Ratepay's added values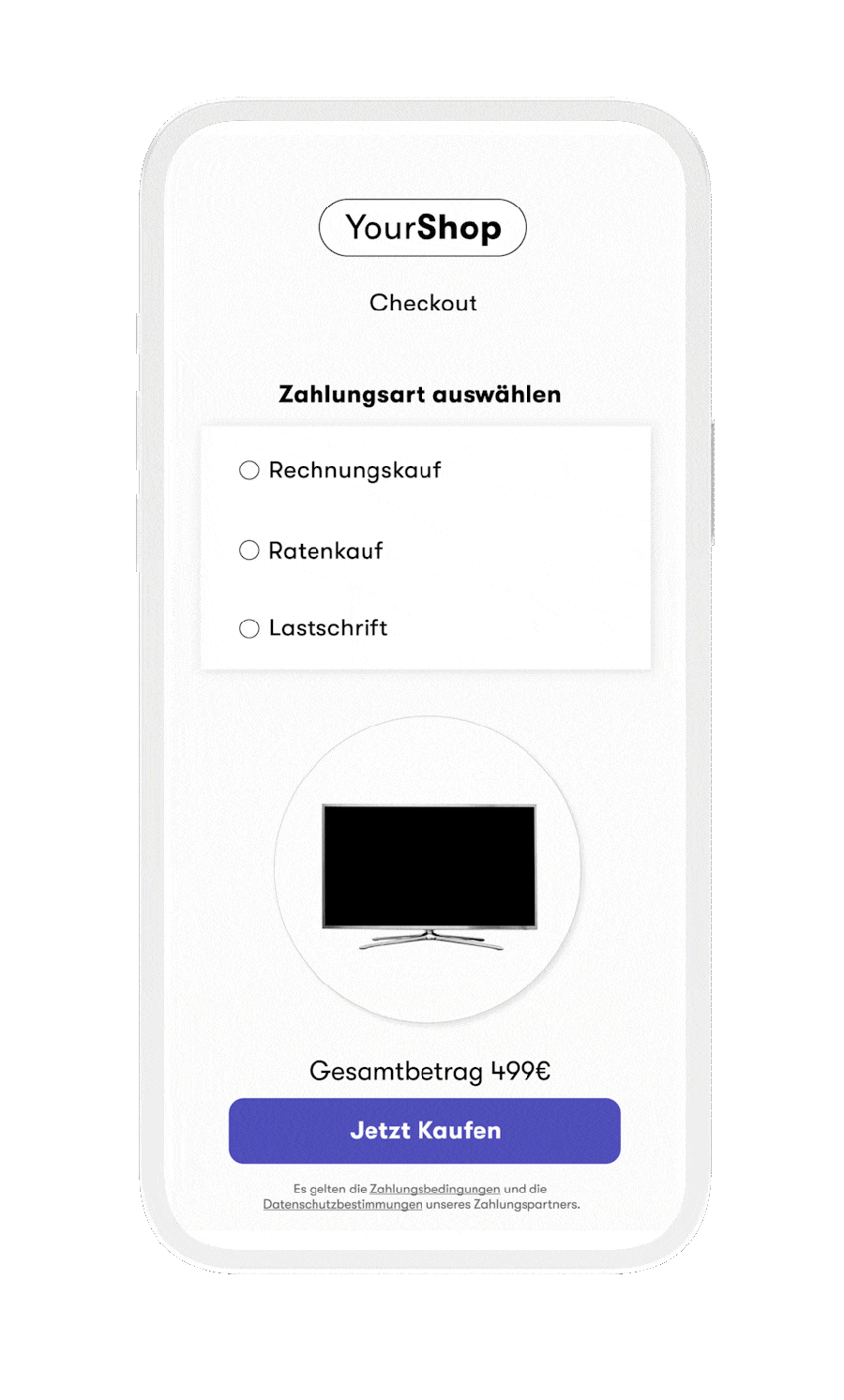 These figures say more than a thousand words:
00
mil
people in Germany shop online
00
%
of these have already paid via Ratepay at some point
00
%
of these choose to pay on invoice, in instalments or via direct debit
What our customers say
Oliver Klapschus
MD Heizöl24
"Ratepay offers precisely the tailor-made solutions that we need, and is also willing to go the extra mile with us with regard to development."
"Regardless of the processes that are running the background: The customer purchases from Juwelo. White label is a fantastic option."
André Jaschinsky
Manager of Treasury, FLYERALARM
"High level of service, pragmatism and solution-orientation. That is what we appreciate most. Your easy hands-on mentality never fails to impress."
For payment service providers and marketplaces
Connect your merchants to the most popular payment solutions in the DACH region.
With our reseller model, you provide your merchants with the most important buy-now-pay-later payment solutions in the DACH region. With a smooth onboarding process, simple contract design and problem-free technical integration. You remain the central point of contact for your merchants/retailers. At the same time, customers benefit from a practical one-stop-shop solution with their preferred payment solutions.
Learn more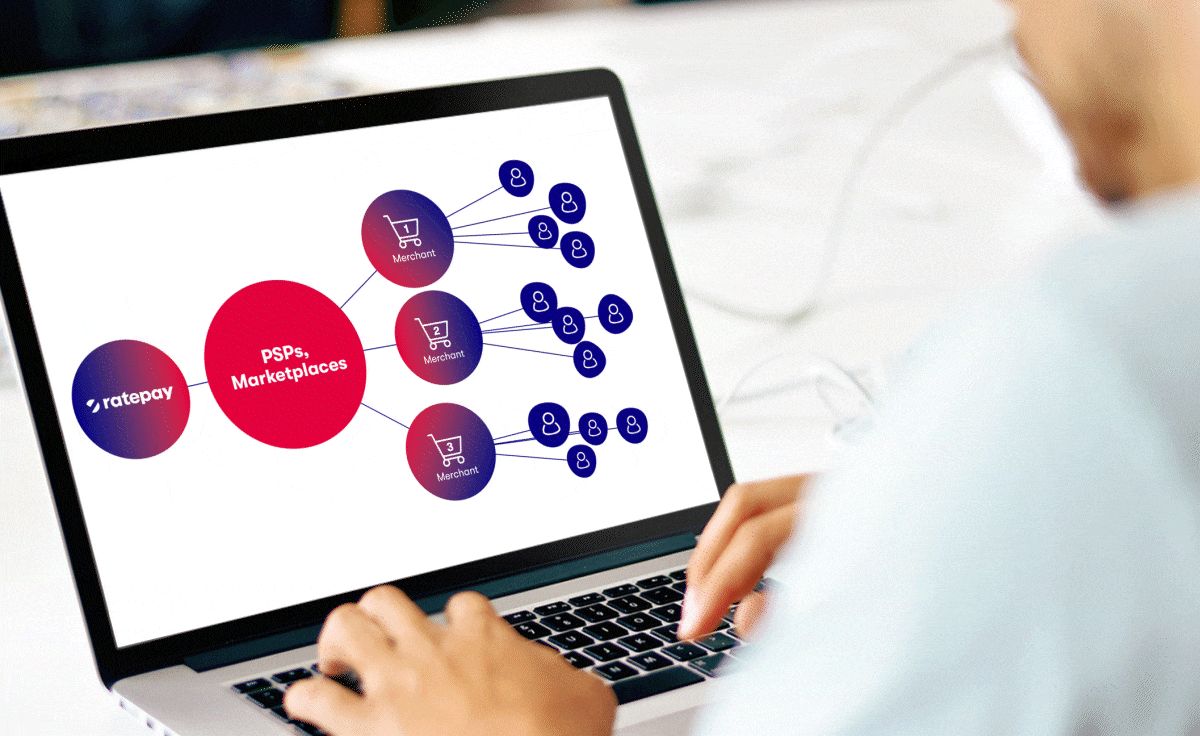 Sounds exciting? Let's get started:
Merchant? Marketplace? PSP? Simply fill out the form and we will contact you as quickly as possible.